What is Partially Addressed Mail?
Partially Addressed Mail is a new postage product from Royal Mail which aims to help businesses target new customers.
The introduction of GDPR laws have made it more difficult for businesses who were used to purchasing data in order to prospect for new customers.
Partially Addressed Mail mitigates these new difficulties by enabling the identification of prospect addresses using advanced targeting methods – without the use of personal data.
Prospect addresses are then used to produce direct mail that is addressed to "The Occupier" or other generic addressee.
How does it work?
Selection of new addresses is made at postcode level using geodemographic targeting.
There are two methods for producing Partially Addressed data:
Topping-up
Topping-up uses your existing customer data to identify "customer rich" postcodes based on geographic location.
If a certain postcode contains a higher than average number of customers, it can safely be assumed that the remaining addresses in that postcode are good prospects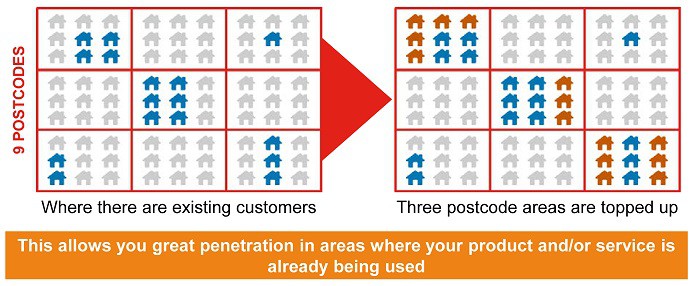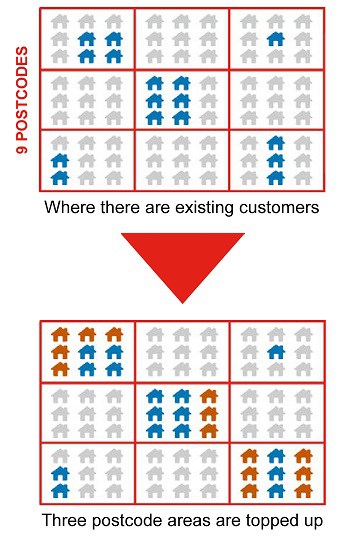 Look-a-likes
Look-a-likes (as the name suggests) are postcodes with similar demographic characteristics to postcodes of existing customers.
In short, this helps find customers in new postcode areas who are likely to be interested in your products or services.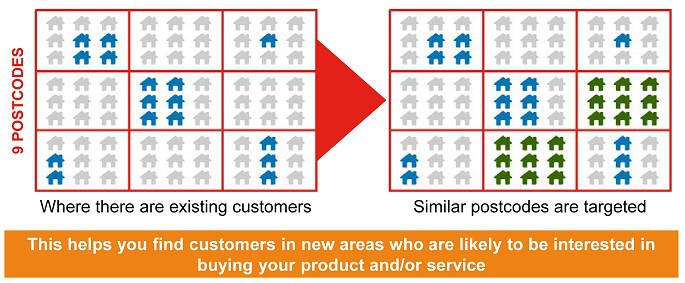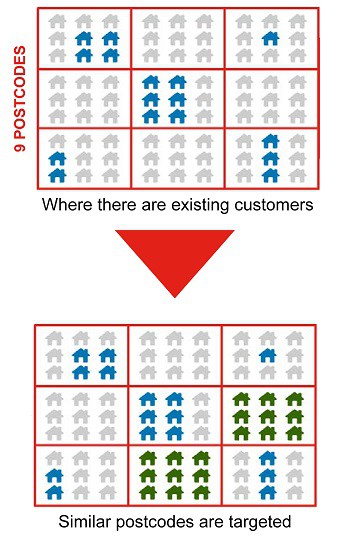 Combined
Combining the two methods above will result in maximum coverage for your campaign.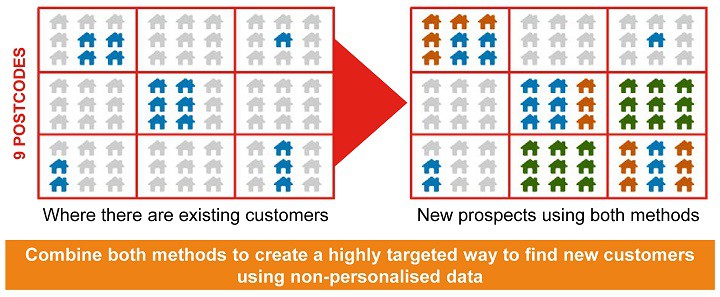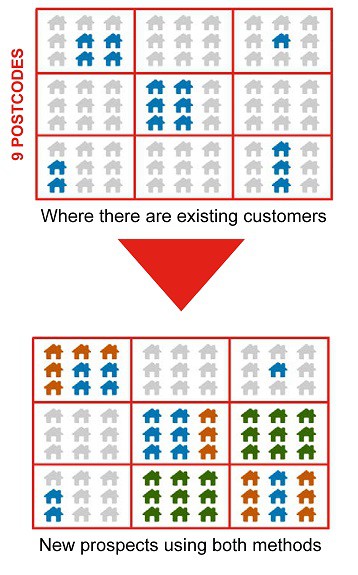 Does it work?
Traditional, fully addressed and targeted direct mail achieves the highest ROI when prospecting new customers.
The response to tougher data protection laws however, has been to switch to blanket covering large areas with untargeted door-drop campaigns.
Partially Addressed Mail fills the gap between these two methods. It does not involve processing the personal data of prospects and yet retains effective targeting – critical to the success of a cost effective advertising campaign.
How can CMS help?
In order to produce the data for a Partially Addressed Mailing, you need to cross-match your existing data with PAF and MOSAIC databases using sophisticated profiling and analysis tools.
We can take care of that for you and once the data has been prepared, it doesn't have to travel very far in order to be used in the creation of your next direct mail campaign!
Not only are we experts in data processing – we have over 30 years of experience producing direct mail and will ensure your mailing is of the highest quality every time.
Ready to give it a try?
Contact us today to find out more or discuss your specific requirement. Our helpful account managers have all the knowledge required to implement Partially Addressed Mail as part of your advertising strategy.