4th April 2020
---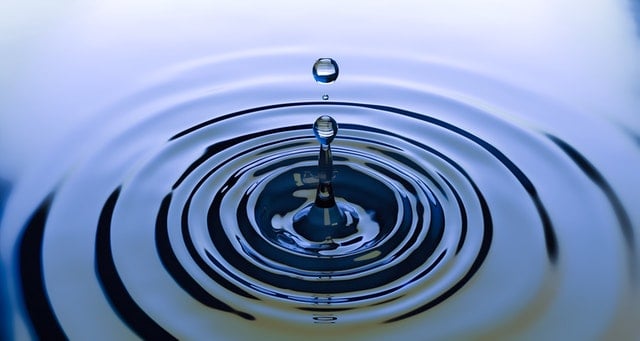 In an increasingly digital world, many businesses neglect to consider tried and tested physical marketing methods like direct mail. However, research consistently shows that direct mail is incredibly effective and can deliver a high ROI. One study found that direct mail increased a prospect response rate by 190% while customer response rate increased by 43%. Furthermore, the median ROI for direct mail is an impressive 29%.
However, in order for businesses to maximise their ROI through direct mail, it is crucial to have the right data in place to begin with. Poor quality data can significantly reduce the return on investment for any mailing campaign. So much so, low-quality data costs the UK economy around £435,000 a year and the US economy a shocking $3 trillion in 2016 alone.
So, how can data cleansing help to improve your next mail campaign?
What Is Data Cleansing?
Data cleansing is the process of ensuring all of the data you have is clean, complete and up to date.
Data decays quickly. From bereavement to people and businesses moving address as well as communication preferences changing, there are lots of ways that your data can become redundant, very quickly.
In fact, it is estimated that data decays at a rate of up to 2% a month. This is hardly surprising when around 100,000 UK households move to a new home every month as well as approximately 50,000 deaths each month.
Consequently, before undertaking any mailing campaign, it is essential to ensure your data is fully optimised.
Data cleansing should be an integral part of every marketing plan, and it is good practice for businesses to adopt a data cleansing habit. The volume of your customer list will usually dictate how frequently you need to undertake a cleaning session. Large databases may need weekly cleansing, while monthly or less frequently may be sufficient for others.
Remember, the better the data, the better the ROI.
How Data Cleansing Improves Mailing Effectiveness
Reduce Mailing Costs
There is no point sending communications to the wrong address or people that will have zero interest in your message. Cleansing your data means that you have a refined database of active and qualified customers and prospects that will have a genuine interest in your mail. This can create a significant cost saving with reduced mail printing, processing and postage costs.
It is very easy for data to become distorted and duplicated, so cleansing will also reduce the chances of you sending multiple copies to the same person.
Response Rates
Customer perception of your brand is hugely important. If you are sending out mail to customers with inaccurate or impersonal data, then they will quickly disengage from your message and your brand as a whole. For the utmost professionalism, spend time ensuring your data is accurate.
This can be hugely important when it comes to bereavements as sending mail to deceased customers can be insensitive to their loved ones and can cause pain and upset.
However, by ensuring you have taken time to get to know your audience you can help to show that you care about the details and them personally.
Reduce Waste
With a focus on environmental impact, ensuring you have a clear and refined database means that you reduce wastage on the mailing you create and minimise the environmental footprint of your marketing strategy.
In summary, by reducing the number of copies sent out to uninterested parties you reduce the risk of causing annoyance or upset to those who do not wish to receive mail from you.
Ensure Compliance
GDPR is hugely important for all firms to adhere to. The consequence of non-compliance can lead to significant fines as well as a negative impact on company image and reputation. One of the requirements of GDPR is for firms to take all reasonable steps to maintain a high level of data quality, which includes data cleansing.
Maintaining data protection compliance also ensures that you do not contact customers who have requested to opt-out of communications, showing your respect and courtesy.
Improve Productivity
Having up to date information means that your database is clean and ready to go for all of your campaigns. Inaccurate details and giving attention to invalid or expired contacts can waste time and money. A high-quality data set ensures all of your energy is directed to the right targets, improving your productivity and helping to enhance its success rate.
Boost Results
A refined database can help your business to create a targeted and consistent campaign that best serves the requirements of your audience. The more targeted your message, the more positively your audience will receive that message which can generate higher response rates and better overall results.
A cleansed database can help you to segment your audience, which means you can create tailored campaigns, targeted offers and personalised messages for your audience. Consequently, personalisation can help you to achieve high-value orders.
Furthermore, the more personalised you can make your campaign thanks to a quality data set, the more likely customers will remember you and remain loyal to your business.
Marketing Analysis
Finally, in order to evaluate the success of every campaign, you need to know exactly how you started. A clean database will make sure your response rate isn't hindered by issues such as duplications. With a clear-cut database, it is much easier to evaluate the success of your campaign.
As a result, this will enable better decision making in the future with refined and improved marketing strategies.
Save Money On Your Next Mailing Campaign
At CMS Direct Mail, we offer highly accurate data cleansing services to ensure you have a high-quality database for your marketing campaigns. Our methods ensure full GDPR compliance while also eliminating any duplications and errors. Furthermore, we can analyse your data and deliver a full audit to show where your business can make significant cost savings for your next campaign. Find out more here or get started today by emailing sales@cmsdirectmail.co.uk for your free quote.